Upcoming in the D2Non Wings of the Goddess release:
New Side Quest book, completely .ini script based, you can edit strings outside of Diablo II in the 'ruby\scripts' folder. This allows for the creation of a Side Quest book with
thousands
of quests in
any language
.
Wings of the goddess will have new quests with several new maps to explore, new classes and 27 playable classes total and many new items.
Here is a preview of the Dark Knight class.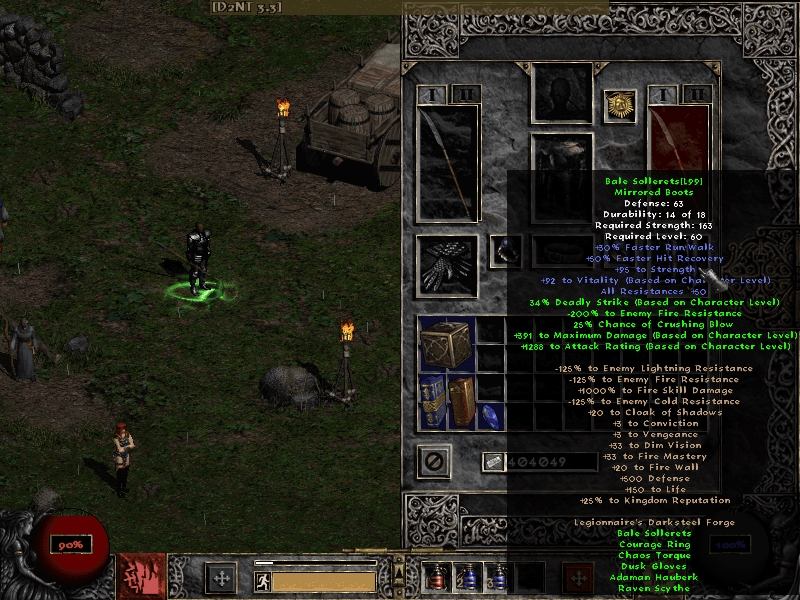 Rats! There is a swarm of rats in the Hidden Passage on the way to Bibiki bay.
Ah, finally. We have made it to Bibiki Bay, a world of paradise with lots of bosses, treasure and glory.
This is just a peek, there is much more to come in the days ahead.
For more information, go to the D2Non home:
http://d2non.weebly.com
http://www.github.com/truedat775/D2Non-Core